A. Kamis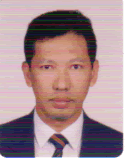 Coach Kamis has accumulated a wealth of experience, earning many acoolades in areas as playing, teaching, industry service and education, while participating actively in community service during his 30 years of involvement with the sport.
Coach Kamis is a technical consultant for SAFRA Resort & Country Club in Singapore and for PD Marina Resort in Port Dickson, Malaysia, as well as director of tennis for Queenstown Tennis Academy in Singapore. He also has worked as a personal trainer since 1985.
He was employed as head coach of NTUC Resort & Country Club from 1995 to 1999 and head coach at SIA Group Sports Club from 1980 to 1999.
Serving with the Ministry of Social Affairs from 1980 to 1999, he conducted tennis camps for children, and was involved in several children's homes and an orphanage.
In addition, Kamis has 31 years' experience as chief purser with Singapore Airlines (1970 to 2001).
He served as an instructor in the Singapore armed forces from 1966 to 1969. A private pilot, he enjoys flying, as well as golf and photography.
As a teaching professional, he has participated in international tennis workshops and regional coaching workshops.
Kamis developed an innovative curriculum to instruct individual students and groups. He has introduced highly efficient management at his various facilities and significantly increased interest in tennis through social programs, ladder tournaments, and numerous other events. He works to foster a strong junior program, emphasizing fun because the key is to keep young players coming back for more.
This USPTA pro is an exceptional communicator with students and parents, exhibiting a caring and diplomatic manner. He promotes socialization, sportsmanship, team spirit and physical fitness.
He is a student-focused tennis coach who is dedicated to creating a positive learning environment and making a difference in the lives of his students. They speak highly of Coach Kamis:
---
References & Testimonies
Kenneth Fong
Lecturer
Temasek Polytechnic
21 Tampines Avenue 1
Singapore 529757
Tel: 6780 5127
12 October, 2005
I have known Mr. Kamis for 1½ years. During that period he has been coaching my family (wife and three children) and me in tennis. My wife and children were beginners, while I was an intermediate player.
I have been highly impressed with Mr. Kamis' abilities as a coach. He is able to coach effectively at all levels. Over a period of just a few weeks, my wife and children have improved rapidly under his coaching. I have also benefited a great deal from the coaching tips he has given me and I have also seen a great improvement in my game.
Mr. Kamis is a dedicated professional, always keeping himself updated with the latest developments in the game. He also readily shares this information and knowledge with us. He is an excellent teacher, able to communicate effectively with children and adults alike. He is able to make his coaching sessions interesting and entertaining while at the same time imparting his knowledge with the maximum impact.
Due to his coaching abilities, I have also recommended Mr. Kamis to several of my friends who needed tennis coaching.
--------------------------------------------------------------------------------
Narayanan Nair
Lecturer
Temasek Polytechnic
21 Tampines Avenue 1
Singapore 529757
Tel: 6780 5127
19 October, 2005
I've known Mr. Kamis Ahmad for about a year. A close colleague of mine introduced him to me when I was looking for a coach for my daughter. My daughter is in Secondary 1. She was a beginner in tennis. Over the last few months she has made steady progress in her game, thanks to the coach.
Mr. Kamis conducts the game in a very fun and interesting way, always encouraging and building on the little successes the child makes in hitting the ball and running around the court and later reinforcing the lessons with drills and technicalities.
As a coach, Mr. Kamis is very professional, always punctual and ready for a lesson. He is quick to get the parents involved in the child's game. He willingly shares his knowledge and skills with both the children and their parents and I have benefited from this immensely in improving my own game.
Mr. Kamis is also very current with developments in the tennis fraternity both locally and internationally. He is very IT savvy, maintaining his own Web site.
Mr. Kamis is an excellent coach and I would recommend him to anyone looking for one. I wish him every success in his coaching endeavor.

--------------------------------------------------------------------------------
Itzhak Davidov
Director
De Rocks Trd Pte Ltd.
10 Anson Road #19-11
International Plaza
Singapore 079903
Tel: 62226818
19 September, 2002
This is to confirm that Mr. Kamis Ahmad is my coach and has been for the past 11 years. He has also been coach to my family and friends and I'm fully satisfied with his techniques and method of teaching.
He has improved my tennis from A to Z, up to a level of being able to compete in tournaments. I'm quite amazed by his fitness of stamina and speed of movement. He is very patient when he teaches and his explanations are very clear.

--------------------------------------------------------------------------------
Juha Heikinheimo
Managing Director
Neles-Jamesbury
501 Orchard Road #05-09
Lane Crawford Place
Singapore 238880
Tel: 67354566
9 May, 1996
I have been receiving tennis coaching lessons from Mr. Kamis Ahmad.
Even though our acquaintance is new and short, I believe that under his coaching, I have learned and improved much. Kamis has well-developed "metal eyes" and shows good understanding of his students' playing levels, allowing us to realize our potential to the fullest. He understands how individuals learn, and is quick to impart what needs to be taught at appropriate stages. In addition, he gives a comprehensive overview of the game/tennis skills, and is quick to introduce techniques from stage to stage. He conducts his training on a "context" basis, and is detailed in his coaching. He is firm when corrections are needed; he makes training hard but it is still pleasant.
I gladly and readily recommend him for any coaching lessons to anyone who desires to take up this sport for leisure or for professional purposes.

--------------------------------------------------------------------------------
Paul Tai
The Sunday Monitor
17 April, 1983
"Buddy" system for the needy
Free lessons given to about 20 children
Before you stereotype all young Singaporeans as interested only in money and career without any feeling for others, read about Kamis Ahmad, Yusofe Sidek and GT Heong.
Kamis is a fellow you will like the moment you meet him as you enter an SIA jumbo plane. He has been building a successful career in being pleasant to people for the past 13 years – from an airline steward to the rank of chief steward.
But there is a difference between Kamis and many other successful young career executives. He is not only constant with the welfare of SIA's first-class passengers, but also uses his spare time to help under-privileged children from four welfare homes.
The same can be said for Yusofe Sidek, GT Heong and several stewardesses and stewards who are volunteering their time and talent to be tennis pals to orphans and minor delinquents, who need a "buddy" to share with them their interest in tennis.
Yusofe and Heong, both flight supervisors, went as far as going to join a tennis school in the United States to get coaching certificates. Now they can properly teach underprivileged children the life-long enjoyment of the game of tennis.
The Ministry of Social Affairs approved the free tennis lessons to some 20 children – ranging in age from 12-16 – from the Wilkie Road Children's Home, Katong Children's Home and Perak House.
The children are taken by bus to Kallang three times a week to meet their "buddies" – SIA cabin crew volunteers – and take tennis lessons from Yusofe and Heong. If they are out of town, then volunteers Ali Suradi and Ghani Aziz take over. Ghani, who is a full-time coach, has volunteered to arrange for all the physical facilities and to supervise the free lessons.
Who pays for the tennis racquets, balls, court fees, etc.? They cost thousands of dollars! All the money is donated by SIA cabin crew staff. Some of the equipment was donated by tennis players and also by the agents of Prince Racquets, Newk Plus Four Far East (Pte) Ltd.
Kamis is secretly hoping that maybe the "Arthur Ashe" of Singapore will emerge from this training.
One never knows what miracles can happen when people help people!